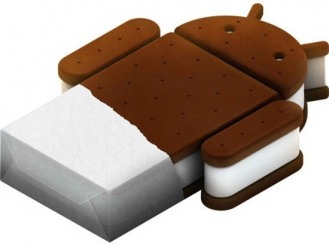 With the iPhone 5 strongly rumored to drop in either September or October, it seems as though Google has loaded up their cannons to return fire at Apple with their highly anticipated Android 4.0 update, dubbed "Ice Cream Sandwich." First announced at Google I/O 2011, there is still a great deal of mystery surrounding the next version of Android, but thanks to reports from multiple sources, we have learned that it should be showing up on devices in October. We say devices, rather than phones, because Ice Cream Sandwich will not be a phone-exclusive platform; we'll be seeing Ice Cream Sandwich on phones, tablets, computers… who knows where else.
Redmond Pie reported on a source who, according to them, has knowledge of Google's Ice Cream Sandwich plans. The source statesthatthe first device, which may be either a smart phone or a tablet, will be released in October (earlier than planned) to compete with Apple's next-generation iPhone which is strongly expected to release either in September or October.
Here are some of the features we DO know about Ice Cream Sandwich:
USB Hosting It is understood that Android 4.0 will bring about USB Hosting which will allow you to use practically any device with the tablet ranging from an Xbox controller for games to a keyboard/mouse for surfing and other things. You will also have the ability to integrate a USB device to work specifically with an app. So a heart monitor used with a fitness app, for example.
Tracks Your Face Android 4.0 wil have the ability to track your face so instead of you trying to move around to get into the camera, the camera will auto-focus on to you instead. It will also be handy in video conferencing because the camera will moveto you when you begin speaking and then move to whoever speaks so you don't waste time trying to move your phone or tablet every time the you want to focus it on someone in particular.